La octava entrega se convirtió en el segundo mejor estreno de la historia en los Estados Unidos
Star Wars: The Last Jedi ingresó en su noche de estreno en Estados Unidos 45 millones de dólares, lo que la convierte en la segunda película más taquillera en la historia en este país.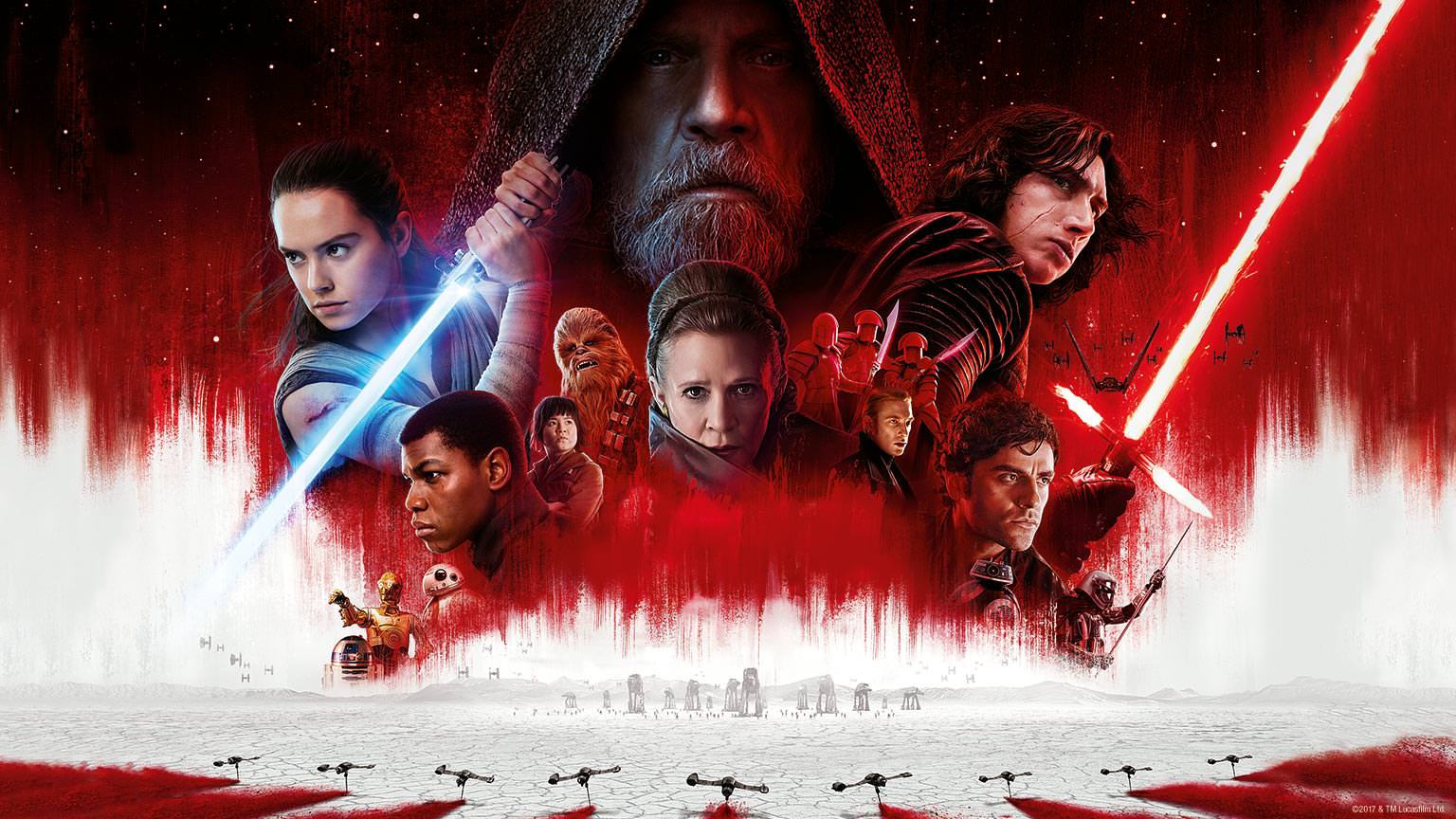 Aunque el estreno como tal de la película tuvo lugar este viernes, numerosos cines en Estados Unidos ofrecieron pases previos del largometraje dirigido por Rian Johnson y que protagonizan Daisy Ridley, John Boyega, Mark Hamill y Carrie Fisher.
Con esta cifra únicamente en su noche de estreno, Star Wars: The Last Jedi se quedó sólo por detrás del séptimo episodio de la saga, Star Wars: The Force Awakens (2015), que ostenta el récord en este apartado en los Estados Unidos con 57 millones, de acuerdo con los datos ofrecidos por el sitio especializado Box Office Mojo.
Star Wars: The Last Jedi, que se estrenó en algunos mercados internacionales el 13 y el 14 de diciembre, ha sumado hasta ahora 60,8 millones fuera de los Estados Unidos.stra
Los expertos anticipan que la nueva entrega de la saga galáctica podría superar los USD 200 millones en su fin de semana inicial en dicho país, lo que la situaría junto a los estrenos más lucrativos de la historia con Star Wars: The Force Awakens, que obtuvo 248 millones; Jurassic World (2015), que consiguió 209 millones; y The Avengers (2012), que se anotó 207 millones.